Rovio
Angry Birds Stella
---
Best Friends Forever.... Most of the Time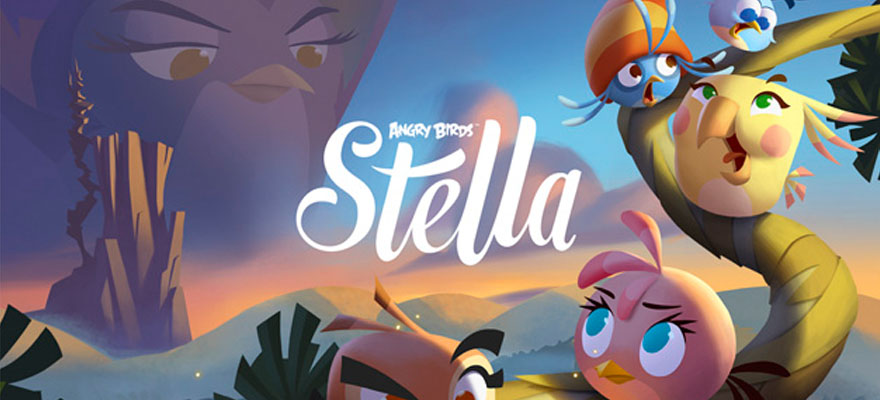 PROJECT INFO
---
Following on from my work on Angry Birds Toons, I was asked by Rovio to compose the music for their spin-off, Stella. As well as scoring the animated series, I created the soundtrack to two mobile games, Stella and Angry Birds Pop!
The action takes place on Golden Island, somewhere in Pacific, where Stella and her friends hang out. There are constant skirmishes with Princess Gale, once Stella's best friend and now a vain, power-crazed tyrant, with her army of minion pigs.
As with Angry Birds Toons, it's been great fun to score, with fast paced action, lots of humour and some fantastic animation. All the characters have distinct personalities (and musical themes) of their own. There's no dialogue at all, so the music has to work hard to convey the emotions and humour of the story. The music is really eclectic and varied but there are some instruments I kept coming back to. I found an awesome Suzuki Andes flute and some crazy bamboo boomwhackers which gave the score an anarchic, Pacific vibe.
The games are in all the various App stores.
PRODUCTION DETAILS
---
2014-2016
26 x 6 minutes
Producer: Rovio Entertainment Ltd
Directors: Kari Juusonen, Merman Salim, Avgousta Zourelidi, Ami Lindholm
AWARDS
---
Best Overseas Animated TV Series at Sichuan TV festival in Chengdu (Gold Panda Awards)
Best Children's Film at Fredrikstad Animation Festival, 2015 (for the episode 'Portrait')
TRACKS
---
Pigs Attack / Handsome Pig