Who Was Jesus?
[3 x 60m, Renegade Pictures for Discovery USA, 2009]
Drama-documentary series re-examining the life of Jesus using new scientific evidence.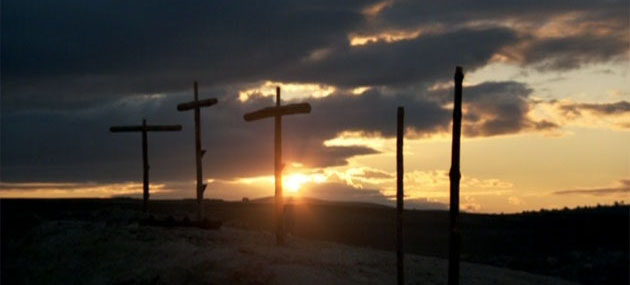 I worked on this three-part series from late 2008 to March 2009, and it was broadcast by the Discovery Channel in America on Palm Sunday. It was a fantastic project to work on, partly because it is a great story and partly because there was such a nice team working on it. Alex Marengo, the director, is very calm and very clear about what he wants; he clearly knows how to get the best out of people. The dramatisations are far above what you normally expect from a drama-doc, and I kept having to remind myself that I wasn't working on a celluloid epic! I understand that the heads of Discovery felt the same way, and were delighted with the series, which also pulled in lots of viewers (don't ask me how many – I never know that kind of thing!)
From a musical perspective, there are so many musical and cultural references when approaching this subject… and there are certainly Jewish, Arabic and Christian influences on the score. One of the focal points of the series was the hardship endured by most people at that time in history so, while some of the music did need to be big and epic, much of it had a sparer and more minimal feel. I had a great time playing the Oud on several cues (thanks to my brother-in-law Steve for loaning it to me)!
I do hope this series will be aired in other countries, including the UK, at some point in the future. Here are a couple of clips from the score:
Audio clip: Adobe Flash Player (version 9 or above) is required to play this audio clip. Download the latest version here. You also need to have JavaScript enabled in your browser.
Audio clip: Adobe Flash Player (version 9 or above) is required to play this audio clip. Download the latest version here. You also need to have JavaScript enabled in your browser.
Audio clip: Adobe Flash Player (version 9 or above) is required to play this audio clip. Download the latest version here. You also need to have JavaScript enabled in your browser.