Hit Entertainment
Mike The Knight
---
"Mike the Knight, He's a brave young Hero...!"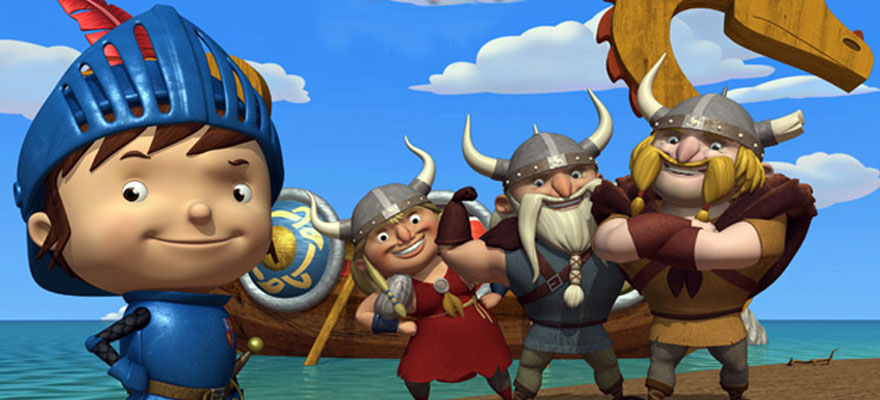 PROJECT INFO
---
I wrote the theme and score for this Emmy-winning animated show which has been entertaining kids across the world since 2011.
The series follows the adventures of Mike, a young knight in training, and his sister Evie, an apprentice wizard, along with their friends in the magical world of Glendragon. With Castles, knights, dragons and magic, it was a great world to write the music for – which is just as well since there have been 130 episodes of Mike the Knight so far!
In early discussions, the producers stressed that they wanted the music to sound 'knightly' without being old fashioned… we ended up with an energetic musical score led by trumpets and electric guitars with splashes of harpsichords and viols! As the series went on the music got bigger and grander, especially in the two Mike the Knight mini-movies, Journey to Dragon Mountain and Mike's Bravest Mission.
My first pass at the theme tune ended up on the end credits of the show (still with my voice on – though people sometimes seem to think it's Damon Albarn for some reason!) and then I wrote the current theme which we brought in Richard Oliver to sing.
In 2015 Mike the Knight won the Emmy for best Preschool Series.
PRODUCTION DETAILS
---
2011-2015
130 x 12 minutes
2 x 1 hour specials
Producer: Hit Entertainment
AWARDS
---
Winner of Emmy for Best Preschool Series, 2015