BBC
Inside The Human Body
---
A fantastic voyage into the human body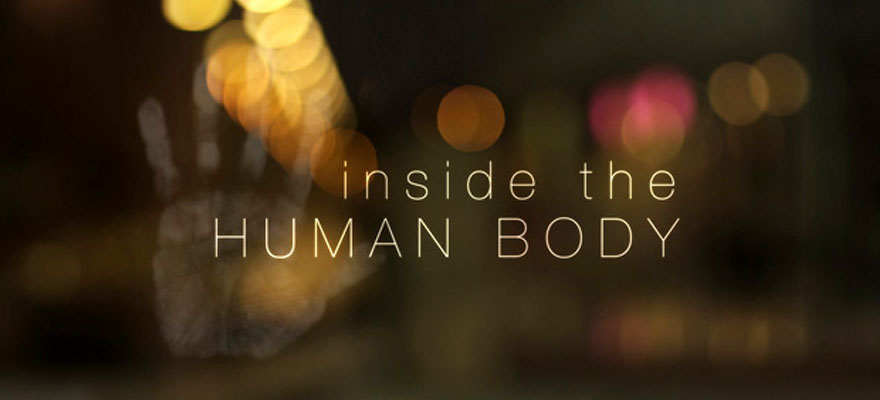 PROJECT INFO
---
This four-part series for the BBC explores the inner workings of the human body from conception to death. Combining human stories with a lot of amazing biology, the series is presented by ex-doctor Michael Mosley.
Fierce battles between phagocytes and bacteria taking place within us on a daily basis are dramatically brought to life with stunning CGI. It was a pleasure to write music to incredible shots of blood surging around the body, sperm on their perilous journey towards the egg, or the workings of the inner ear, but also the human stories, including that of Gerald, an 84-year-old man who allowed himself to be filmed in the final moments of his life.
The score ranges from intimate acoustic lo-fi tracks to epic cinematic pieces. The orchestral cues were recorded with a live orchestra at Abbey Road, which was, as ever, a fantastic experience.
The Times: "It is hard to see how Michael Mosley's new series about the human body could be bettered.  With the help of sophisticated imaging technology, it succeeds in being admirably clear and entertaining without talking down to the viewer. "
The Guardian: "Fascinating and brilliantly informative.  The science is remarkable but the human angle even more so."
PRODUCTION DETAILS
---
2011
4 x 60 minutes
Directors: Gideon Bradshaw, Nat Sharman, Rob Liddell, Annabel Gillings
Series Producer: Alice Harper (BBC Science)
Executive Producer: Andrew Cohen
Channel: BBC One